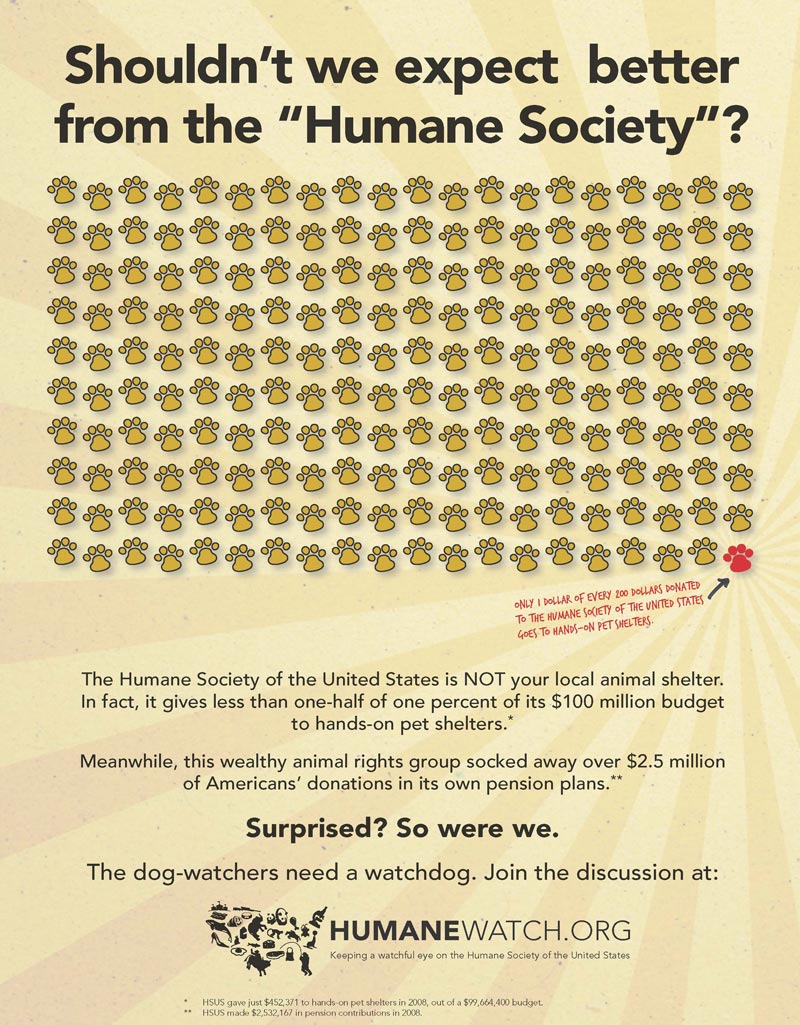 The full-color 2×3-foot HumaneWatch posters arrived in our offices today, and they are just gorgeous. Thanks to all of you veterinarians and vet techs who requested posters to post in your waiting rooms! They'll be mailed this afternoon. (Keep those requests coming!)
Later this week we're headed to Orlando to promote HumaneWatch at the Global Pet Expo, and we'll have a great big roll of these posters with us. If you're exhibiting at the show and would like a poster to hang in your booth, drop us an e-mail. Just tell us your booth number and a mobile phone number where we can reach you in Orlando. We'll be happy to drop off a poster. Donations will be gratefully accepted, but they're by no means necessary.
If you're stuck in an area of the show floor near the Humane Society of the United States' vegan dog food booth, just let us know. We'll leave an extra copy in case vandals strike.